AMADA
Press brakes
Press brakes
EG-4010
Provide high speed and high accuracy bending of small pieces
Equipped with dual servo press (DSP) mechanism. New concept machine incorporating ergonomics design and pursuing ease of use.

With the world's first drive system that employs a dual servo press (DSP), it realizes feed accuracy of 0.001 mm increments and high productivity of about 2.2 times compared with conventional models.
By promoting intelligence and comfort of processing, such as NC equipped with built-in CAM and ergonomics design pursuing ease of use based on ergonomics, the machine can shorten lead time and achieve easy operation.
---
---
Features
■ Features(1): High speed and high precision processing: New servo drive system: Dual servo press (DSP) mechanism

By installing two servo motors for processing and strokes, energy saving and high speed / high pressure processing are realized.

■ Features(2): Intelligence of processing: AMNC 3i

It adopts 18.5-inch large-screen multi-touch LCD panel, it is user-friendly like a smartphone.

■ Features(3): Flexible bending work: ergonomic design

NC operation, mold exchange, workpiece loading and unloading are possible with natural posture. Reduce the burden of processing.

■ Features(4): Skillless · High accuracy: Force control

By controlling the angle by pressure, it easily realizes 90°processing without trial bend.

■ Features(5): Stable gauging: New back gauge system

The back gauges function independently from front to back, left and right, and correspond to the complicated shape of small articles. Visibility is greatly improved with titanium coating.

■ Features(6): Precision processing of small pieces: compact machine

It is a compact and powerful machine that responds to various locations including urban areas.
---
Production Samples
Material : SECC/
Thickness : 1.2mm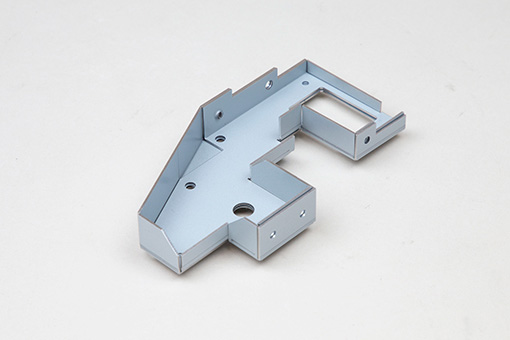 ---
Specifications
Capacity
(kN)

Bending length
(mm)

Stroke length
(mm)

Approach speed
(mm/s)

Mass of machine
(kg)

EG-4010

400

1050

150

220

2700
---
*This product is for the Japanese market.
---