AMADA
Blanking machines
Punch and Laser combination machine
LC-C1NT Serie
Process integration / Built-in / Compact combination machine
"Third-Generation Blank Innovation" Following punching processing and laser processing

LC-C1NT Series incorporates the required technology into the machine body (built-in) to provide excellent Workability that frees operators from quick start-up from installation and troublesome setup.

It also utilizes a limited workspace with its compact design. Smooth and fast switching between laser processing and punching processing has enabled Process integration and Process range to be expanded as well as High precision High grade processing.
---
---
Features
■ Features ① Multipurpose turret

Various tool (punching, forming, tapping) are mounted on the turret for setup-less and high-speed processing.

■ Features ② Laser-axis and punching-axis synchro control

High-speed switching by simultaneous operation of laser axis and punching axis

■ Features ③ Flexible table

Less scratches on the bottom, and less material setup

■ Features ④ High precision Compound Drive Shaft

Complex processing accuracy of ±0.07mm
(AMADA Master Sample Reference)
---
Movies
Material: SUS/thickness : 1mm
---
Production Samples
Material : SS/
Thickness : 6 mm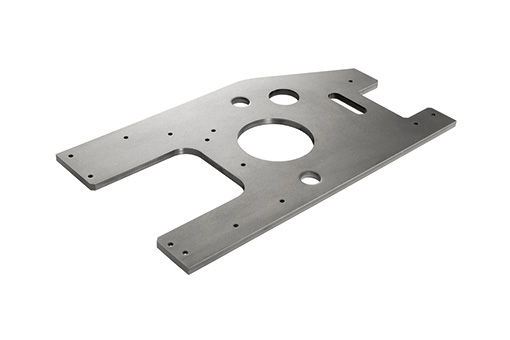 Material: SUS/
Thickness : 1 mm
---
Systemup Examples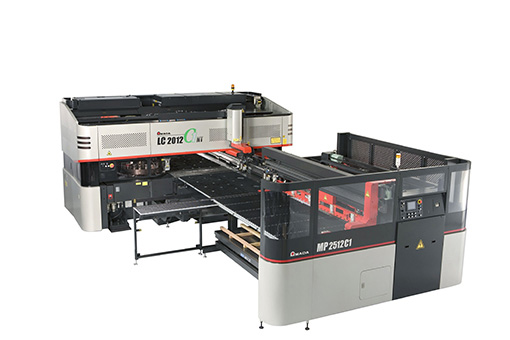 * Customers can upgrade their systems by selecting and combing the optimal peripheral equipment software and other components.
---
Specifications
Press capacity
(kN)

Maximum processing size (mm)
X × Y

Oscillator

Maximum sheet thickness
(mm)

LC-1212C1NT

200

1270×1270

AF2000i-C LU2.5
(rated output: 2kW)

6

LC-2012C1NT

2000×1270
---
*For Japan domestic market.
*For any inquires, please contact local AMADA branch office.
---