AMADA
Blanking machines
Laser machines
NEW
ENSIS-AJ Series
Fiber laser cutting machine
Energy saving, v-lot production, wide range fiber laser machine with process range expansion!

ENSIS-3015AJ is equipped with AMADA's own developed fiber laser oscillator and the latest unique beam control technology for maximizing energy efficiency, while supporting higher efficiency in v-mix v-lot production.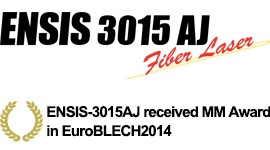 * "ENSIS" is the sword in Latin
---
---
Features
■ Feature(1): Thin-to-thick materials cutting with a single machine

The laser beam configuration is controlled using AMADA's unique beam control technology. The Process Range Expansion to thick mild steel. In addition, unlike conventional technologies, full range cutting capability without lens change.

■ Feature(2): Improvement of energy efficiency with energy-saving effects

The characteristic of fiber laser have enabled the reduction of power consumption during processing and stand-by, as well as a significant decrease in CO2 emissions.
The oscillator has been downsized by 50% from previous versions, and is built into the machine for space saving.

■ Feature(3): Remarkably small footprint by oscillator downsizing and built in the machine
■ Feature(4): Flexible layout

The free selection of unloading direction of the material (right or left) according to the factory layout.

Unloading to left

Unloading to right
■ Feature(5): Easy operation

The latest NC control AMNC 3i provides large screen with easy vision and operation with multi-touch method like smart phone, thus dramatically improving operability.
---
---
Production Samples
Material: SPC/
Thickness: 1.0mm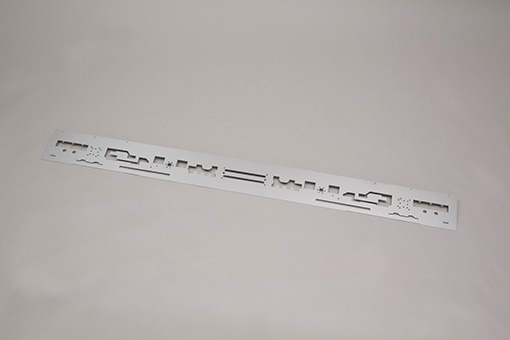 Material: SUS304/
Thickness: 1.0mm (Film)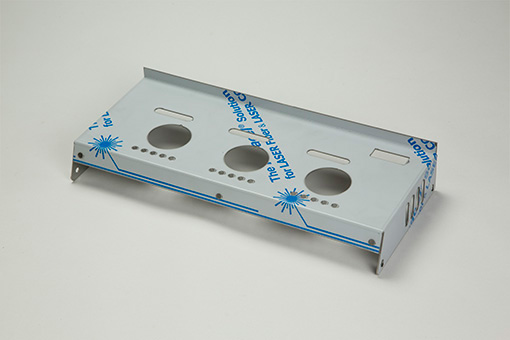 Material: SS400/
Thickness: 19.0mm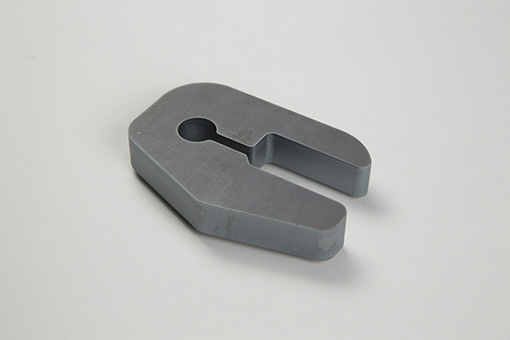 ---
Systemup Examples
Matching with various production requirement in Continuous automated operation.
■LST
(shuttle table)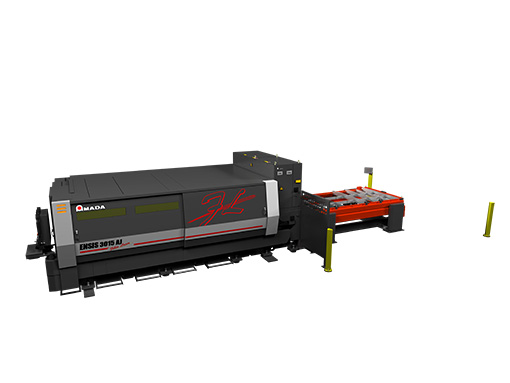 ■AS
(pallet changer)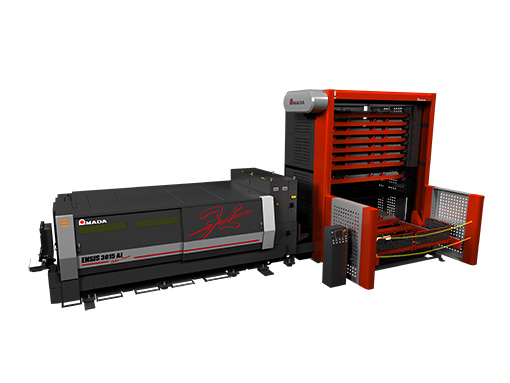 ■ASFH
(high-speed fork-type pallet changer)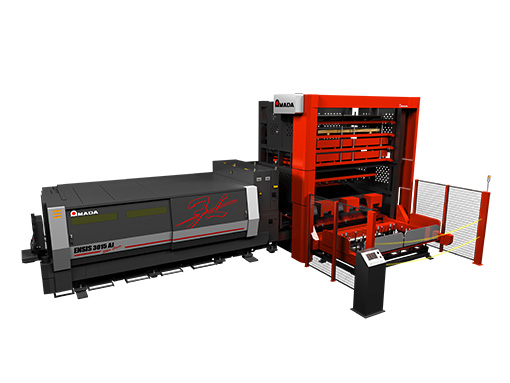 ■MPL
(manipulator for lasers)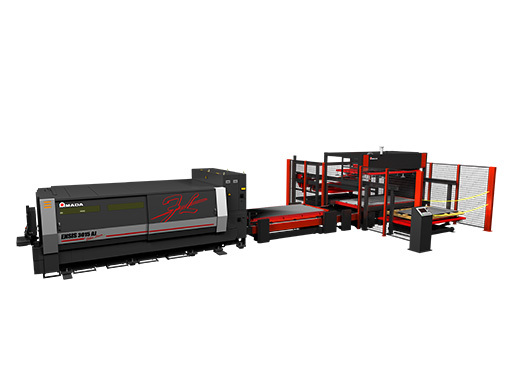 ■MARS
(automated material storage and retrieval system)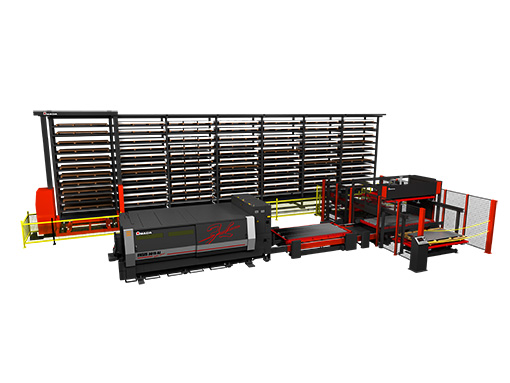 ---
Specifications
Rapid feed rate (m/min)
X : Y : Z

Maximum processing size (mm)
X × Y × Z

Oscillator

ENSIS-3015AJ

120:120:80

3070×1550×100

ENSIS-2000 (rated output: 2kW)
ENSIS-3000 (rated output: 3kW)
ENSIS-6000 (rated output: 6kW)
ENSIS-9000 (rated output: 9kW)

ENSIS-4020AJ

4070×2050×100
---
*For Japan domestic market.
*For any inquires, please contact local AMADA branch office.
---